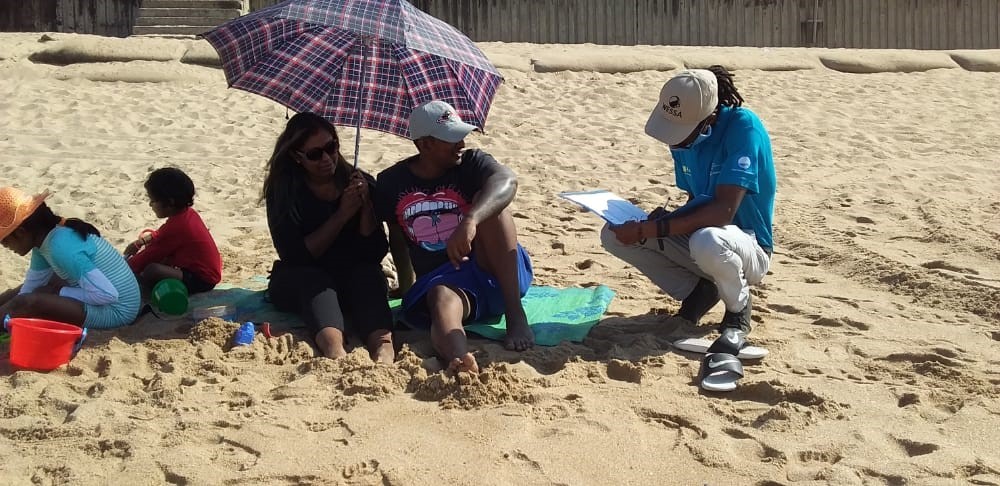 07 May

Tourism Blue Flag Project (Phase 2)

7th May 2021

Tourism Blue Flag Project (Phase 2)

After successfully recruiting a full complement of 104 second year Beach Stewards, WESSA's Tourism Blue Flag Project enjoyed a number of firsts with them over April:

We enjoyed a problem-free first round of accredited tourism guiding training, over the second half of April. The training facilitators have reported all the groups of stewards to have been receptive and attentive.

Staff of the National Department of Tourism Project undertook their first round of site inspections at our KZN and Cape Town Year 2 hosts. This was followed up with our first Project Advisory Committee (PAC) meeting on 15 th April, at the Two Oceans Aquarium in Cape Town. The meeting was fairly well attended by contact and virtual host representatives. The general consensus was that the new stewards were settling comfortably into their new workplaces with few teething troubles. Some opportunities for hosts collaborations on events were initiated.

About a quarter of our stewards work permanently at beaches, being hosted at municipal beach offices. The majority are gaining work experience at tourism partner hosts; but fulfil their beach steward role over the school holiday periods. These stewards undertook their first beach session over the April school holidays. Below are a selection of photos of the stewards undertaking beach visitor surveys and leading beach activities for local visitors and tourists.